ACT/SAT Class Schedule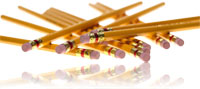 Join Crescendo Cincinnati for comprehensive test taking strategies, test familiarity, and subject area review. Skills taught in these classes are useful on other tests and will stick with students throughout their academic careers.
All practice ACT and SATs used in classes/workshops are REAL exams administered in the past. Students also receive review materials, formula lists, score report assessment, and opportunities to meet with the instructor one-on-one.
Please note that the Diagnostic workshop is included as part of the Hybrid course. Students automatically register for the Diagnostic when they register for the Hybrid class.
All classes are held at McNicholas H.S. classroom #4
ACT (just-in-time for the 4/12/14 test date) - HYBRID Course ($195)
Saturdays, 3/15, 3/22, 3/29 - 9:00 am - 11:00 am
(tuition includes Diagnostic Workshop on 4/5, 9-12:30)
This class includes both classroom instruction and online, asynchronous instruction. Asynchronous online instruction means that the student may work through the online materials at his/her own pace.

ACT (4/12/14 test date) - Diagnostic Workshop ($85)
4/5/14 - 9:00 a.m. -12:30 p.m.
The Diagnostic Workshop includes a 2 hour diagnostic exam administered from a real practice exam and substantial time to review the diagnostic questions as well as general test taking strategies.